Explore Malta with International LNG Congress
In cooperation with Association for support of cultural initiatives (APKI)
---
Delimara Terminal Visitation
---
Among the speakers
---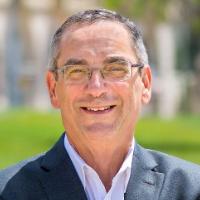 Joe Mizzi
Minister for energy and water management
Ministry for water and energy management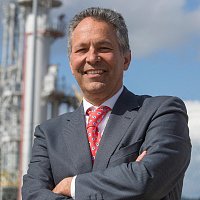 Agustin Silva Castaño
Plant Manager
Reganosa Malta Ltd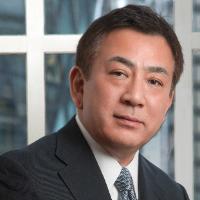 Masamichi Morooka
President & CEO
Yokohama-Kawasaki International Port Corporation
Giuseppe Guida
Technical manager gas & infrastructures
Tractebel Engeneering
Pawel Jakubowski
CEO
Polskie LNG S.A.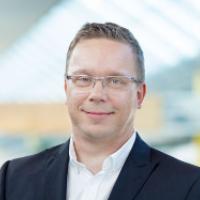 Jani Hautaluoma
Director, Process Automation
Valmet Automation Inc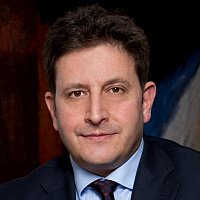 Dr. Symeon Kassianides
Chairman
NATURAL GAS PUBLIC COMPANY (DEFA)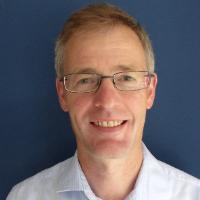 Martin Mayer
Director of LNG Technology
McDermott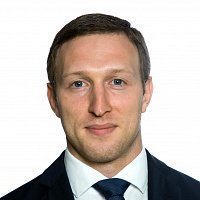 Alexander Garbar
Project Manager Corporate Development
Duisburger Hafen AG (duisport)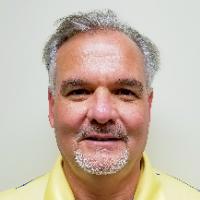 Scott Boehmer
Principal Engineer
Watlow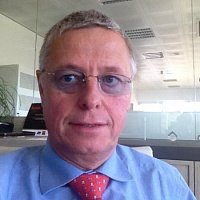 Eric Mattheeuws
CEO
Mattheeuws Eric Transport NV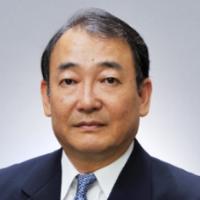 Akira Miyamoto
Executive Researcher
Osaka Gas Co., Ltd.
Philippe Heisch
Global Sales Manager LNG Distribution Systems
Cryostar SAS
Alexandra Meli
Project manager
The Energy & Water Agency
Tobias Puklavec
Sales Manager
TGE Gas Engineering GmbH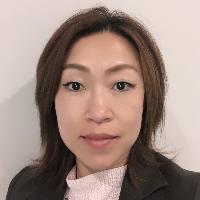 Sakura Kuma
Executive Director, Marketing & Sales Department
Yokohama-Kawasaki International Port Corporation
Ali Akbar Shabanpour
Managing Director
Iran Liquefied Natural Gas Co. (ILC)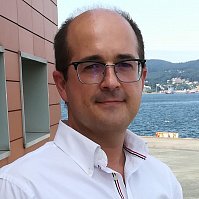 Jesus Losada Maseda
Business development manager
Reganosa Malta Ltd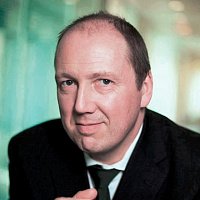 Benoît Labaune
Chief of Middle Office International and Development
ELENGY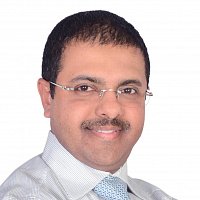 Nawaf A. Al-Sharhan
Team Leader, Planning
Kuwait Integrated Petroleum Industries Company (KIPIC)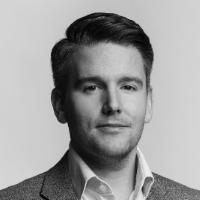 Tom Haylock
Business Development and Marketing Manager
Aragon AS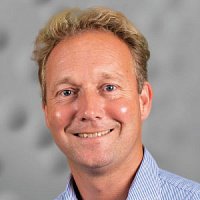 Erik Admiraal
Business Development Manager LNG
Demaco Holland BV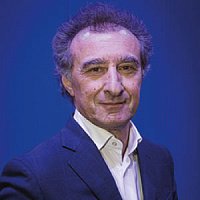 Giuseppe Bernardelli
LNG & Power Business Development Director Flow Europe
Emerson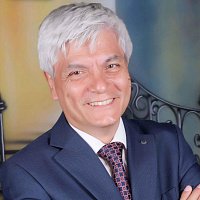 Yves Bui
LNG project Director
MSC Cruise Management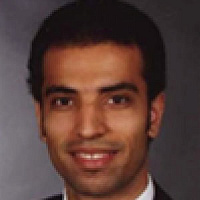 Mustafa Flayyih
Project Manager
Gas- und Wärme-Institut Essen e.V.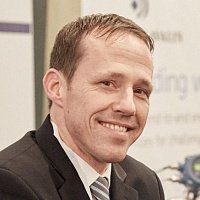 Meik Schubert
Head of Product Management
BRUGG Rohrsysteme GmbH
Abdul Aziz Surya Buana
Business Development Manager
PT PGN LNG Indonesia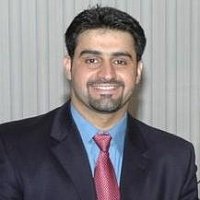 Abdullah Al-Kandari
Senior process engineer
Kuwait Integrated Petroleum Industries Company (KIPIC)
Ainhoa Puebla
European Projects Responsible ín the Comercial and Business Development Departament
Port of Gijon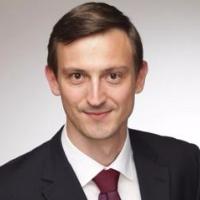 Alexey Mozgovoy
Staff Unit for Biomethane
German Biogas Association
Gunaseharan R Ganapathy
Director LNG & Offshore Division
MOL (Europe Africa) Ltd, London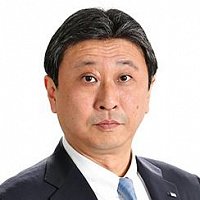 Hiroki Sato
Managing Executive Officer, Senior Operating Officer of Business Development Division
JERA Co., Inc.
Jacek Wenta
Business Development Manager
Midroc Rodoverken Production Sp. z o.o.
Johannes Dziuba
Sales Engineer
TGE Marine Gas Engineering GmbH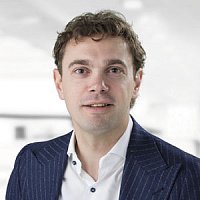 Jolon Van der Schuit
CEO
Rolande B.V.
Jun Nishizawa
Executive Vice President, Group CEO, Natural Gas Group
Mitsubishi Corporation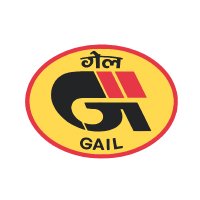 Rajeev Kumar Singhal
Executive Director (Marketing-International LNG & Shipping)
GAIL (India) Limited
Walter Purio
Chief Executive Officer
LNG Marine Fuel Institute
Wolfgang Lubcke
Global Business Development Manager
Endress+Hauser Consult AG
"This is one of the best LNG events that we've been to. The presentations in the sessions are very interesting. The booths are extremely well-organized. The organisation of individual meetings is done perfectly. There is no complain."
Sebastien Demange, Director Latin America, France, Iberia - Cryogenic Division at VRV S.p.A
"I am very happy to be here, because doing this kind of congresses I've seen less and less audience, but this congress is really growing. It gathers together all the specialists and experts in LNG world."
Philippe Heisch, Global Sales Manager LNG Distribution Systems at Cryostar SAS
"I am very glad to be here. The event is being great with a lot of participants, a lot of voices. People present great material, and there is a good ground to meet again and to work together."
Giuseppe Bernardelli, LNG & Power Business Development Director Flow Europe at Emerson
"The most important thing is to be able to reach the most of the contacts we want to reach, to hear a lot of explanations that are very interesting in order to keep all know-how in your company in order to grow up in LNG business."
Marc Andreu Llauet, General Manager at Furuise Europe Company Sl.
I must say that the congress is well organized. I mean the number of attendees and represented companies is very good. The questions received are very interesting and most likely will provide opportunities for the future
Herman Hofstede, Business Development Manager at Krohne Oil and Gas B.V.
"The organization is fantastic. The arrangements are fabulous. For me the highlight of the conference has been the visitation of the terminal of Enagas as it was fantastically done. The topics seemed to me quite relevant and very interesting."
Simphiwe Mehlomakulu, Chairman / CEO at Reatile Group
"I am very impressed by the people, by the way it is organized and I have to give BGS big congratulation for that organization and for the opportunity to see everybody."
Nicolas Duhamel, Chief Commercial Officer at Sofregaz
"That's been a phenomenal experience. The speakers gave us the opportunity to have some meaningful discussions around the topics related to the implementation of small-scale LNG and LNG as a fuel."

Karrie Trauth, Technical Shipping Manager for LNG Marine Fuel Projects at Shell Shipping
"I think the Congress is great. You've got a very diverse mix of attendees. Clearly, people are interested in LNG side. I think it's a really good range of attendees..."
Damon Hill , Commercial Development Vice President Business Development, Capital Projects & Asset Management at Amec Foster Wheeler
"I enjoyed the environment, how it's putting the close atmosphere, so everyone can have more communication than at the other conferences of such type. In addition, I like how easily I can find people and find my potential customers..."
Jake He, Associate General Manager, International marketing manager at AOK Heater
"I would like to thank the organizers of the Congress for inviting me to talk about the LNG and innovations in the LNG carriers. And I wish we'll have a lot of networking, new contracts and new discussions..."
Carlos Guerrero, Business Development Manager - Oil Tankers & Gas Carriers at Bureau Veritas
"The Congress has been great. We have been excited about the variety of participants. It's been a nice mix of people from the different verticals: an upstream and a downstream side of the LNG business..."
Aaron Bridges, VP sales and marketing at Chart Europe
"The difference between this conference and other events is that LNG Congress deals with very particular matters. We have LNG suppliers, governmental bodies and special equipment representatives connected to the implementation of LNG: equipment, safety valves, training. You are covering all the issues related to the implementation of LNG."
Mercedes de Juan, Technical manager at Fundación Valenciaport
"The topics were quite interesting. We saw all the major speakers. I like the fact that it's an international presence: we saw people from Japan, people from the US, Africa and it is quite good..."
Paul Ocholla , Commercial Development Officer at Grain LNG
"The atmosphere of the event was very productive. A large number of international specialists in different subject areas were present on the event. and I'm looking forward to cooperating with you in the future."
Alexey Mozgovoy, Technical Sales Support at EnviTec Anlagenbau
"The Congress impressed me a lot. I was very interested in the topicsand the presentations. Thank you!"
Ryuta Kitamura, Assistant General Manager at JOGMEC
"The content of the event looks very interesting and full of variety from Small-Scale to Large-Scale LNG as well as some technical details on the hardware point of view. "
Shailendra Mohite, Sr. Engineer-Stakeholder Management at Kuwait Petroleum International
"It has been a privilege to come and speak. For me it was a tremendous opportunity. I'm going to take home about five to ten very fruitful connections, that I will interact with in my future business career..."
Andre Mullan, Director at Luxar
"I'm very pleased with the organization. Speakers and topics have been perfect and showed the advance of the industry into the future. My сongratulations to the organizers - this has been great..."
Diego Goldin, Executive Director at NGV Global
"We really enjoyed the Congress. The thing we liked the best was the wide range of the people you've got here: lots of people from shipping, bunkering, engineering and suppliers. And we were glad to be a part of that.."

Richard Drake, Head of Business Development at OSL Consulting
"The Congress was well organized, I appreciate the support very much .The audit for presentations was very fruitful for me and I will participate next time. Many thanks!"
Giovanni Mario Bardoni, CEO at Ses-Enser Engineering
"I would like to thank BGS Group. It's been a tremendous conference. Very well organized panel of speakers and experts in their fields. It's remarkable in the terms of content you've put together. Networking opportunities are also viable..."
Langtry Meyer, COO at Texas LNG
"For me it was the first time to join such a small-scale Congress. I found it quite interesting to see all the information from different sources and it is a consolidation of expectations to the market."
Markus Ecker, Director Engineering at TGE Gas Engineering GmbH
"For me it was a pleasure to meet the people I already know. Then, it was very useful because with one trip I had 4 meetings with people from different parts of Europe. My expectation was to know more about the German market in particular. and currently many things are more clear and I found potential clients."
Diego Pegorari, LNG - Industrial & Automotive - Sales Manager at Vanzetti Engineering S.r.l
Session 5. LNG Pricing and Trading Panel discussion
| | |
| --- | --- |
| | Optimisation of LNG Trading |
| | |
| --- | --- |
| | ROI challenges and opportunities |
| | |
| --- | --- |
| | Maintaining Supply and Demand Balance |
| | |
| --- | --- |
| | Case studies from gas majors, trading, consulting companies |
Session 6. New implementation of LNG industry
| | |
| --- | --- |
| | Bio-LNG: from biogas to biomethane |
| | |
| --- | --- |
| | Bio-LNG: technical challenges |
| | |
| --- | --- |
| | Gas-to-power facilities: projects' overview |
Session 7. Shipbuilding and marine engineering
| | |
| --- | --- |
| | Cost benefits and Environmental issues of LNG engines |
| | |
| --- | --- |
| | Propulsion Trends in LNG Carriers |
| | |
| --- | --- |
| | Technical challenges in FSRU projects |
| | |
| --- | --- |
| | Case studies from shipbuilding companies |

Session sponsor
Session 10. LNG as a road transportation fuel
| | |
| --- | --- |
| | LNG truck refueling infrastructure |
| | |
| --- | --- |
| | Case studies from truck owners, LNG fueling stations operators |
FORMATS
---
Exhibition stand
Focus exhibition area has a limited number of exhibition stands; as a result each segment will be presented by one or two companies. This helps the exhibitors stand out among the others and gives them the opportunity to find new connections for further collaboration. The exhibition stand is printed and installed by the organizers. The participants need only to create the draft, come to the Congress and get the benefit of the participation.
Delegate packages
International LNG Congress is a closed-door environment event with a limited number of participants. The delegate participation provides the companies with the opportunities to listen to the leading companies' key specialists reports and to take part in the discussions after the presentations. During the coffee breaks the delegates exchange the contacts and share the experience with other participants.

Sponsorship opportunities
To get the maximum benefit from the Congress, companies participate as sponsors. The organizing team creates the most comfortable atmosphere for the negotiations providing sponsors with VIP-meetings and marketing promotion before, during and after the Congress. The companies invest not only in the "sponsor status" but in the future projects and collaboration with new clients.

Gala-dinner
The closing event on the first day of the Congress. Here the companies can talk to their potential clients in an informal atmosphere with live music, delicious courses and house wines. During the evening the participants usually get new contacts for long-term cooperation.

Accreditation
If you are a journalist, you can take an interview or an expert opinion from oil&gas executives who attend the Congress. Moreover, you have an access to business program full of the latest companies' news and cases that will be of interest to your readers. Please note that accreditation should be received strictly in advance.
Become a Media Partner
The Congress gathers key people of the industry. In frames of creative media packages you let your audience know about their latest decisions, successful and challenging cases as you access up-to-date information. Contact us to discuss further details of media partnership.

SPONSORS & PARTNERS
---
In association with:
Principal Sponsor
Gold Sponsor
Silver Sponsors
Delegate Package Sponsor
Registration Desk Sponsor
Coffee Break Sponsor
Badge Sponsor
Session Sponsors
Media Partners