6 Business Aims LNG Congress Participants Have
We offer different formats of participation to help the LNG companies achieve their business goals. Each format is designed for our participants to meet their current business aims in the LNG market and get the desired result.
Among the speakers 2023
The Congress will focus on innovative industry-led content: industry trends and research, challenging topics, and new technologies. The International LNG Congress business program is booked for the experts from gas majors, EPCs, local gas companies, LNG shipping and road transportation companies, truck and fleet owners, LNG ports and terminals to share exclusive case studies, new research, and insights.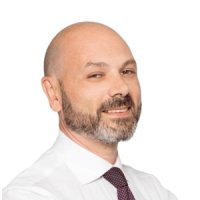 Alessio Torelli
Chairman & Managing Director
Snam4Mobility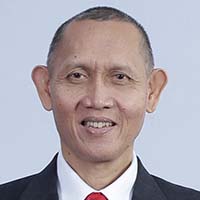 Aminuddin Arifin Lubis
President Director
PT Pertagas Niaga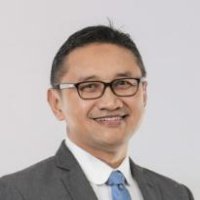 Kusdi Widodo
Commercial Director
PT. Pertamina Gas
Léon van Bossum
CEO
Nordsol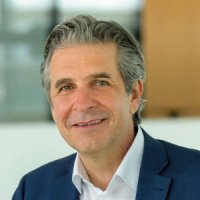 Jens Hanke
CEO
Graforce GmbH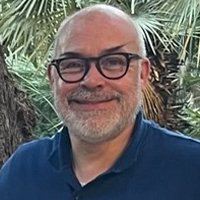 Ismael Callejón
General Manager at CRYO INOX SL
Pietro Fiorentini Spa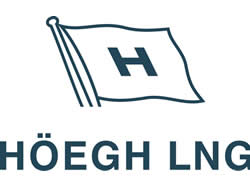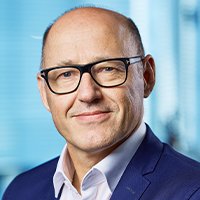 Thomas Thorkildsen
Chief Commercial Officer
Hoegh LNG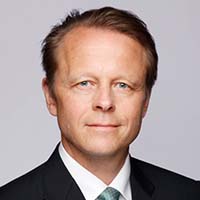 Tor-Ivar Guttulsrod
Director FSRU & FLNG, Global Gas Solutions
ABS / American Bureau of Shipping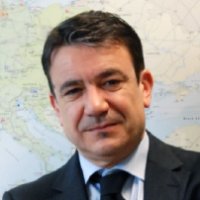 Emanuele Gesù
Head of Midstream LNG Project Delivery, Commercial & Operations
Snam4Mobility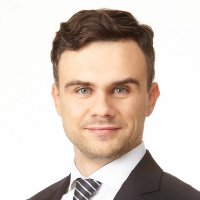 Dainius Sivickis
Head of Business Development
Klaipedos nafta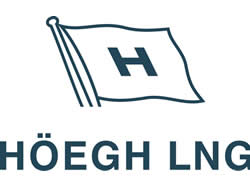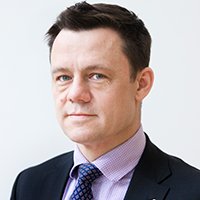 Øivin Iversen
Chief of Project
Hoegh LNG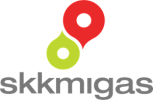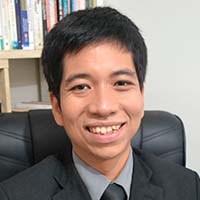 Muhammad Anas Pradipta
Manager of Natural Gas Monetization
SKK Migas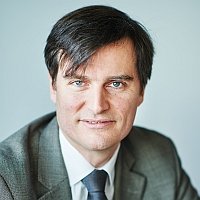 Laurent Hamou
Head of European and Institutional Affairs
ELENGY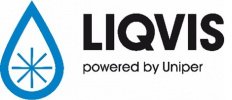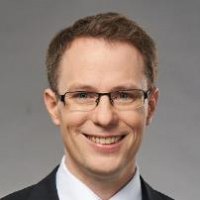 Sebastian Gröblinghoff
Managing Director
LIQVIS GmbH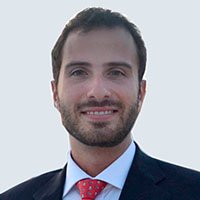 Mattia Maritati
Head of Gas Business Development
Iveco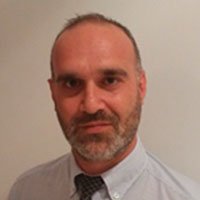 Simos Efthymiadis
Supply & Operations Deputy Director/Operations
ELINOIL S.A.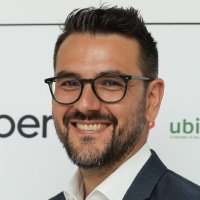 Andrea Condotta
Public Affairs & Innovation Manager
GRUBER Logistics S.p.A.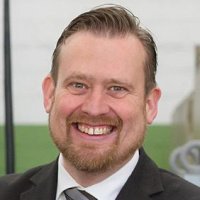 Jens Wulff
Managing Director of Sales & Engineering
NEUMAN & ESSER Deutschland GmbH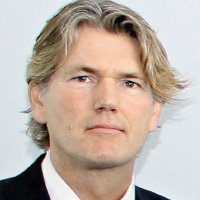 Marcel Tijhuis
Business Development
Gasunie
Giuseppe Tussiwand
Managing Director
HAPTICA S.r.l.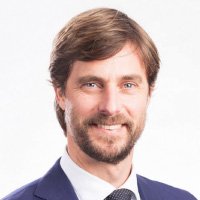 Jippe van Eijnatten
Director Business Development
Titan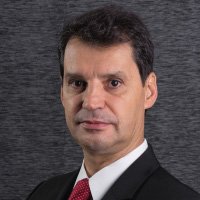 Jose Augusto Gomes Campos
Director - Business Development, Power Oil & Gas
Andrade Gutierrez Engenharia SA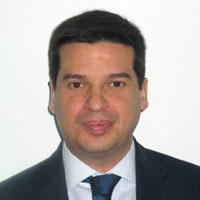 Daniel Villa
Business Development Manager
Scale Gas (Enagas Group)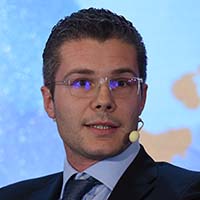 Mauro Nicoletti
Account Manager
Schmack Biogas Srl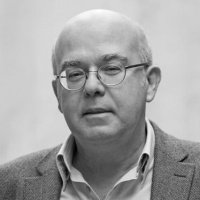 Christos Solomonidis
Chairman of the Board - Partner
Rogan Associates S.A.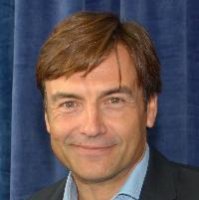 Antonio Miranda Bonet
Head of LNG Bunkering
Naturgy

Dietrich Roeben
Technical Director LNG
Axegaz Trading & Technology SAS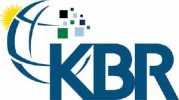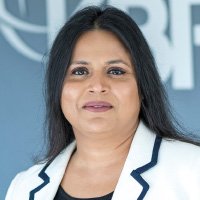 Mona Bhagat
Business Development Director
KBR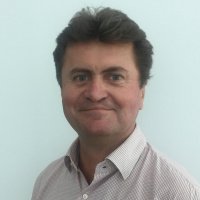 Christian Hoellinger
Hydrogen Mobility Platform Manager
Shell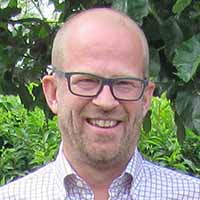 Sven Goethals
Business Development Director Energy
Tractebel Engie
David Wendel
Managing Director
ENDEGS - Mobile Degassing Technologies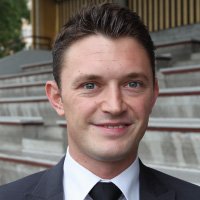 Philippe Heisch
Global Sales Manager LNG Distribution Systems
Cryostar SAS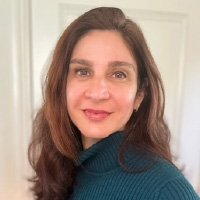 Andrea Van der Togt
Business Developer Manager low carbon fuels
Shell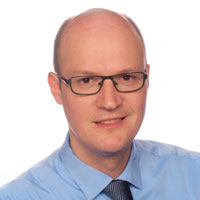 Philippe Desrumaux
CEO
Drive Systems

Amine El Kadiri
Business Development Manager
GTT (GAZTRANSPORT ET TECHNIGAZ)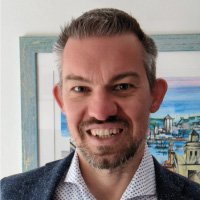 Davide De Bacco
LNG Technologies Subject Matter Expert
Saipem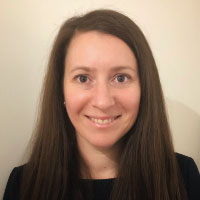 Julia Turner
Principal Process Engineer
McDermott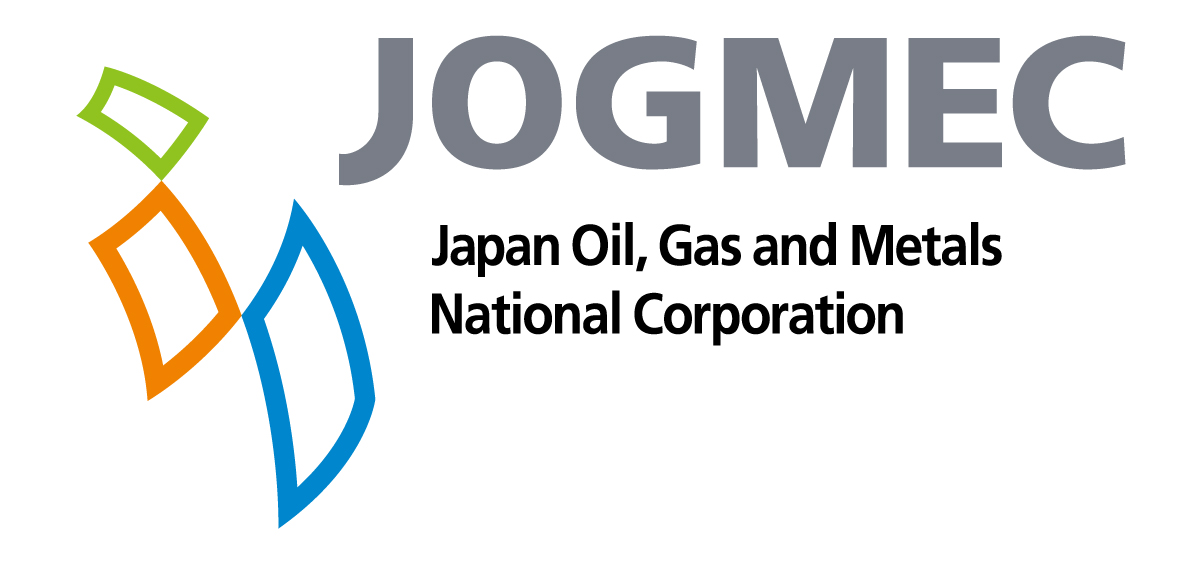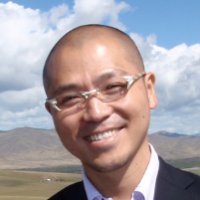 Daisuke Harada
Project Director
JOGMEC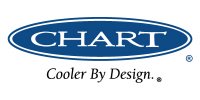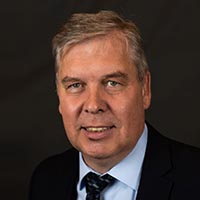 Marcus Stegemann
Energy Business Development Manager
Chart Industries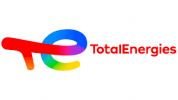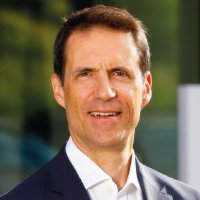 John Wilson
Vice President Gas Mobility
TotalEnergies

Jan Schubert
Commercial Director – LNG Bunkering
Avenir LNG MS Ltd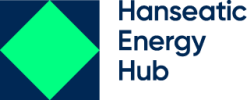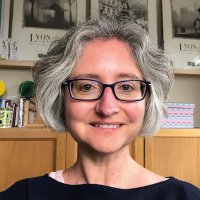 Danielle Stoves
Commercial and Regulatory Director
Hanseatic Energy Hub GmbH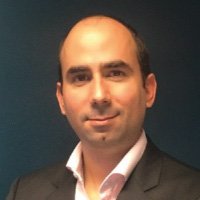 Juan Pablo Parodi
Business Development Manager
EXMAR Marine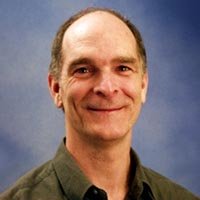 Michael Hastings
Sr. Application Engineer
Brüel & Kjaer Vibro GmbH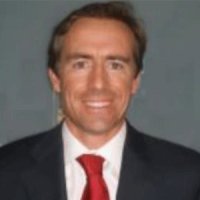 Alvaro De Grado
LNG Originator and Supply Specialist
Repsol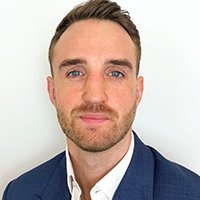 Martin Cartwright
Gas Carrier Segment Director
DNV
Sotirios Bravos
Commercial Division Director
DESFA

Surkani Manan
Vice President - Corporate Strategic Planning & Business Devp.
PT Perta Arun Gas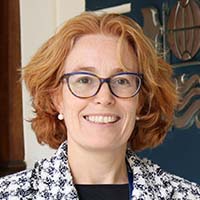 Nora Castañeda
Hydrogen Business Director
SENER INGENIERIA Y SISTEMAS S.A.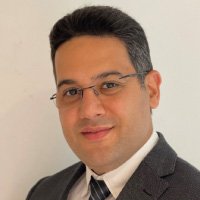 Mohamed A.Elreheem
Engineering Technology Manager
Aramco Europe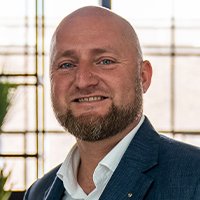 Don de Jong
Managing Director
Don Trucking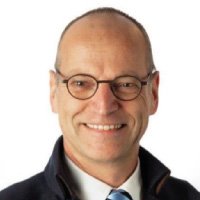 John de Viet
Solutions Development Manager
KROHNE Messtechnik GmbH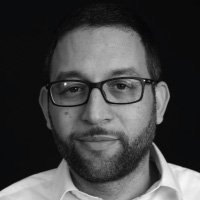 Younes Alouani
Senior Gas Manager
INTERTANKO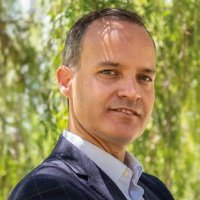 Javier Cervera
Head of Energy Transition
Baleària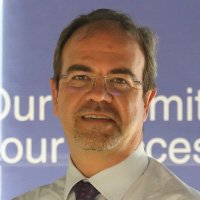 Jose Miguel Moreno
Head of LNG & Renewable Gas
IDOM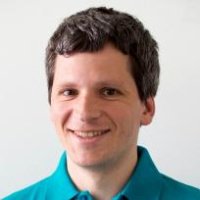 Eike Schwede
Director of Sales
Flexim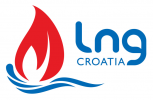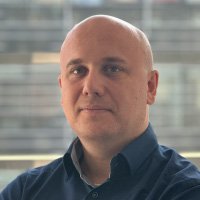 Matija Galijot
Head of Commercial Affairs Department
LNG Croatia LLC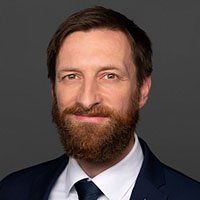 Stefan Siegemund
Business Development New Energies
VTG GmbH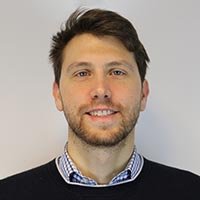 Jacopo Bassanini
Product Application Engineer
Angst+Pfister
Patrick Dooley
Lead Engineer - Marine Terminals
Wood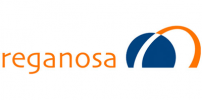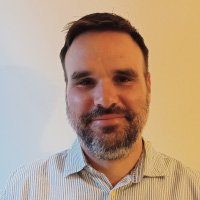 Aitor López de Arbina
Maintenance Manager
Reganosa Servicios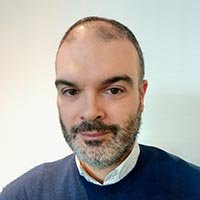 Fabrizio Meloni
LNG Technologies Process Lead
Saipem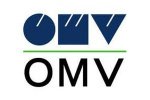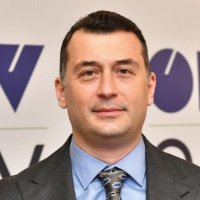 Serkan Hotoğlu
Board Member and General Manager
OMV Turkey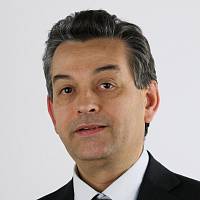 Sergio Aquenza
Commercial Technical Manager
Techint Engineering & Construction
2-DAY BUSINESS PROGRAM

more than 45 case-studies from LNG professionals

PANEL DISCUSSION ON LNG

projects legislation and financing

HOT TOPICS

including LNG challenging Pipelines supply

IMO REGULATIONS

LNG Bunkering in light of IMO 2020 Sulphur Cap

MARKET TRENDS

how to increase LNG supply to Europe?

TECHNICAL FOCUS

сovering Small-scale LNG projects

LNG IN ROAD AND MARINE INDUSTRY

LNG usage as fuel for trucks and fleet

GREEN STANDARDS

alternative fuels influencing Green mobility

NEW INITIATIVES

of the industry including Bio-LNG and LNG-to-Power
To make participation in the International LNG Congress successful you should define your business goals and choose the most appropriate format. Tell us more about your LNG projects and current business priority, and we will find you the perfect match!
Testimonials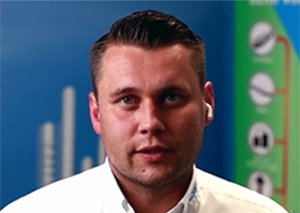 Managing Director
ENDEGS - Mobile Degassing Technologies
LNG Congress organization for us was brilliant, from the signing a contract to the end of the sessions; B2B meetings were very productive, we got a lot of new insights. And due to the help of our personal manager I'm sure we reach more instead of we would do on our own.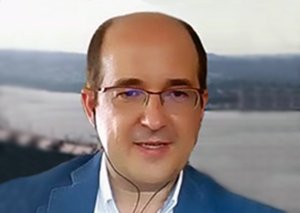 Business Development Manager
Reganosa Servicios
The 7th LNG Congress was really nice experience and extremely well-organized. a big amount of people from different countries, different locations.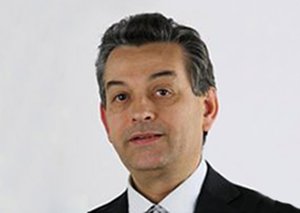 Commercial Technical Manager
Techint Engineering & Construction
The business program was well distributed, we had enough time for B2B meetings and the speakers were of high level.
Marine & Engineered Products Sales Manager / LNG Sales & Product Manager
Arıtaş Cryogenics
We had 4 B2b meetings and they were very efficient. Those are our target customers with which we can create our opportunities for the future. For us it was beneficial to talk face-to-face in order to promote our products and get "real" clients.
Business Development Manager LNG Systems – Western Europe
Chart Industries
Innovations, support, services and expertise - beyond everything there is people, right?
When it is time to create personal link, a bit more informal we are also glad to support. Gala Dinner is a perfect opportunity to create link with people.
Managing Director - Partner
Rogan Associates S.A.
We really enjoy the diversity of the backgrounds that we find here from engineering, economics, major firms like Shell, like Gazprom, when we have the opportunity to discuss and exchange ideas about the LNG not only on a local basis, but at a global basis.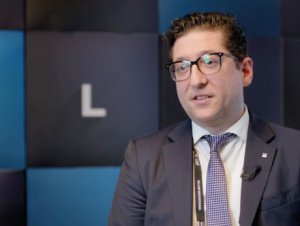 Global Gas Segment Manager
Lloyd's Register
I think it was quite interesting to see the top key stakeholders in gas together. Also, it is a pluralism of attendance and the rare chance to network with many people in one place.