5 good news from the LNG industry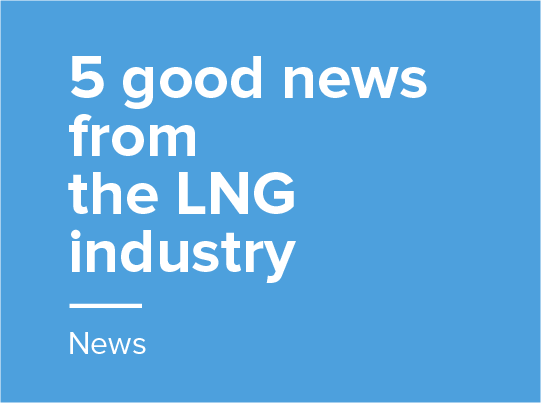 While the world is overcoming the crisis and businesses are looking for the ways out, the major LNG players keep on going: they ink agreements, launch new projects and revamp existing ones.
FueLNG launches Singapore's first LNG bunkering vessel

PitPoint.LNG opens revamped LNG station

GTT signs global technical services agreement with Excelerate Energy

GTT will support Excelerate Technical Management (ETM) with the maintenance and operation of nine floating storage and regasification units (FSRUs) equipped with GTT's NO96 technology.
Read more
Qatar Petroleum inks $19.2 bln LNG shipbuilding deal
MAN dual-fuel engines pass 1 million operating hours

MAN Energy Solutions is reporting that its portfolio of two-stroke, dual-fuel engines has accumulated 1 million operating hours – all running on clean fuels such as LNG, LPG, ethane and methanol.
Read more
back to the news list