How to develop an LNG network in Germany?
No more fossil fuels
Rolande LNG
is the current market leader in the
Dutch LNG market
for trucks and is expanding its network to Belgium and Germany. The mission of Rolande is to make sure that transport companies don't have to use
fossil fuels
ever again.
Jolon Van der Schuit
joined Rolande as a CEO in 2014 and he brought 20 years of international management experience with him. As CEO he is responsible for the development of the
LNG fuel station infrastructure
in Europe as well as development and production of
bio-LNG
.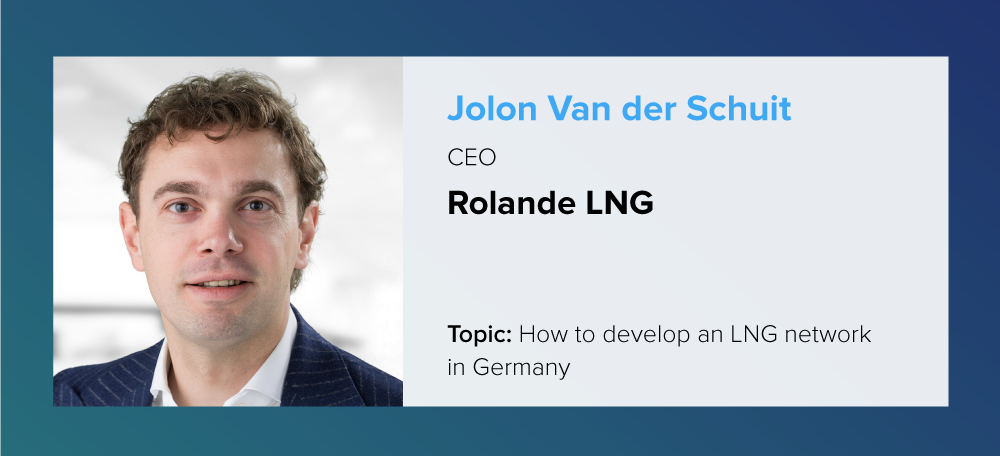 Mr. Schuit participated in the
4th International LNG Congress in Berlin (4-5th of June)
with a presentation within a Plenary Session where he spoke about the steps to be made to develop an LNG network in Germany.
The small-scale LNG market is making significant steps in Europe
In several countries fuel stations for trucks are constructed in a high pace and also
bunkering solutions
for ships are currently in construction. Most of Europe can be proud of their network of full-size LNG Stations. For instance, France will operate 30
LNG fuelling stations
by the end of the year, there are 20 stations in Belgium. However, the German market is not following this trend. There are several initiatives, but most of them are pilot projects and not the mature solutions as seen in the rest of Europe.
How can we change this? How can a steady and healthy transition to LNG in Germany be realized?

Other
topics that will be covered in the frames of the 5th International LNG Congress are the transition from LNG to Bio-LNG and the advantages of LNG/ Bio-LNG in comparison to other alternative fuels (HVO, Hydrogen, Electric) for
heavy duty
vehicles.
Become part of the Congress
Share your experience, innovative solutions and real case studies with the rest of attendees at the
5th International LNG Congress
.
Additional options for you:
find out more about International LNG Congress at lngcongress.com
request marketing materials here

share the article in social networks using the buttons below and our tag #LNGCongress2020
back to the news list