To make participation in the International LNG Congress successful you should define your business goals and choose the most appropriate format. Tell us more about your LNG projects and current business priority, and we will find you the perfect match!
Testimonials
Marine & Engineered Products Sales Manager / LNG Sales & Product Manager
Arıtaş Cryogenics
We had 4 B2b meetings and they were very efficient. Those are our target customers with which we can create our opportunities for the future. For us it was beneficial to talk face-to-face in order to promote our products and get "real" clients.
Energy and Industrial Gases Area Sales Manager (Iberia, Benelux and North Africa)
Chart Industries
Innovations, support, services and expertise - beyond everything there is people, right?
When it is time to create personal link, a bit more informal we are also glad to support. Gala Dinner is a perfect opportunity to create link with people.
Managing Director - Partner
Rogan Associates S.A.
We really enjoy the diversity of the backgrounds that we find here from engineering, economics, major firms like Shell, like Gazprom, when we have the opportunity to discuss and exchange ideas about the LNG not only on a local basis, but at a global basis.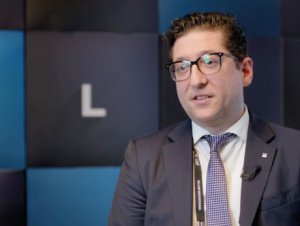 Global Gas Segment Manager
Lloyd's Register
I think it was quite interesting to see the top key stakeholders in gas together. Also, it is a pluralism of attendance and the rare chance to network with many people in one place.