How to network in O&G event industry?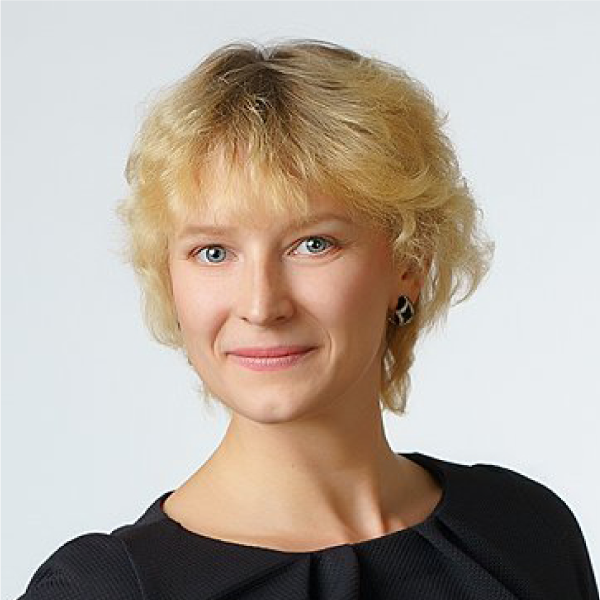 Natalya Kuznetsova,
Project Director of the 5th International LNG Congress

Networking is the main element in business growth as it helps you reach more clients and knowledge. In the O&G industry, it also plays a big role. Nowadays the number of events focused on networking such as 5th International LNG Congress, Midstream Oil and Gas Congress (MOGC 2019) has increased a lot. Companies need to meet and discuss new projects, make contacts and develop new businesses. What problems we are faced in O&G event industry now, why networking is so important in this sphere, how to make it more effective will tell us the organizer of the International LNG Congress - Natalya Kuznetsova.
Natalya, good day, now we see that the interest of the participants in the events in O&G industry is falling. How do you think what are the reasons for that?

Well, for the last 10 years the number of the events has increased a lot. Nowadays there are a lot of congresses that imitate each other. They focus on the same subject, have similar programme and practically the same participants. Moreover, we lack of communication with major companies on many events. Imagine, you go from one event to another and you see the same people there. Or sometimes you come up to the event but you can't reach the needed person because there aren't decision-makers. Of course, this is disappointing for companies.
That's true, it's a real problem nowadays in O&G industry. And what can you say about the role of such events on the O&G market?

The event as the place that unites the representatives of different companies plays a big role in this industry. O&G market is changing and the demand for LNG in Asia is moving from one country to another. For example, many countries such as Malta and Cyprus switch to liquefied natural gas now. There is floating storage and regasification unit being built in Cyprus today and Malta-Italy gas pipeline is to be completed by 2024. So in this way a lot of new projects appear and it's necessary to gather the whole O&G industry to discuss further development. And we should include both fleet owners, EPC contractors and governmental bodies. I think now the industry can't exist without such events.
But there are some companies that don't visit events at all and it doesn't prevent them from doing their business, what do you think about that?

It depends on companies' attitude to the events and on the organisation. I think our current approach for engaging with the organizers is outdated and we need to change it. It's time to take such events more seriously and to make them a tool for our business development to help every company achieve its goal. But this can be done only with the help of organizers and that's what exactly we're trying to do now. According to the statistics, 92% of the participants of our Congresses achieve their goals.

And what kind of goals do your participants usually have?

Well, their aims can vary in many ways. For example, they can be aimed to strengthen the position as an expert, to hold B2B meeting with the partner or to get non-standard promotion and so on.

For example, if I were the participant of your event, what should I do to get a real outcome from it?

At first, you should determine your goal - think why you are going to the event. For example, you want to present your product, find new contacts or learn about new trends in the industry. Then check whether the event is suitable for achieving your goal or not. If yes, keep in touch with your personal manager and ask him all the necessary info about the company or the person you want to see before the event. And finally, be ready to network with the participants and feel free to contact your manager.
How does the company understand that it'll meet the right person there if it comes to the event?

Organizers change not only approach to the events but attitude to them as well. For example, when we organise the events, we follow some principles. Organising the 5th LNG Congress, we were working with our participants as with our partners. From the moment the company's registered we guide it during all the steps: before, during and after the Congress. We're trying to find the best way to achieve its goal in terms of our collaboration. Our personal approach is the key to successful business development of our participants.
What are the other principles?

Our events are closed-door and last two days. What's more, we have about 250 participants there, so that every person has enough time to make contacts. In fact we have personal managers who are assigned to every participant. Personal managers help you find companies you're interested in, organise B2B meetings and they keep in touch with you after the Congress. Actually, every year a lot of companies gather on our congresses to discuss their projects. So they have formed a professional community, and it's our common achievement.
Now you're organising International LNG Congress for the fifth time. As it's your anniversary, tell us what special have you prepared for your participants?

Oh, we've prepared so many things for our guests. On the pre-event day there will be 3 hours excursion around Malta, and on the second day our guests will be able to visit the 7th International Music Festival for free. We've prepared presents, celebratory dinner, birthday cake, so the event itself will be festive like a real birthday party! In fact, we start celebrating even now - we're launching an online contest where everyone can win prizes such as delegate passes or VIP meetings. This Congress has become a kind of tradition for our partners. We unite a lot of big oil & gas companies and help them achieve their goals. That's why we need networking events.
Follow
the link
to know more info about the contest.


---
Additional options for you:
find out more about International LNG Congress at lngcongress.com
request marketing materials here

share the article in your social network using the buttons below and our tag #LNGCongress2020
back to the news list