Still burning money? Go for cryogenius LNG Infrastructure and start saving!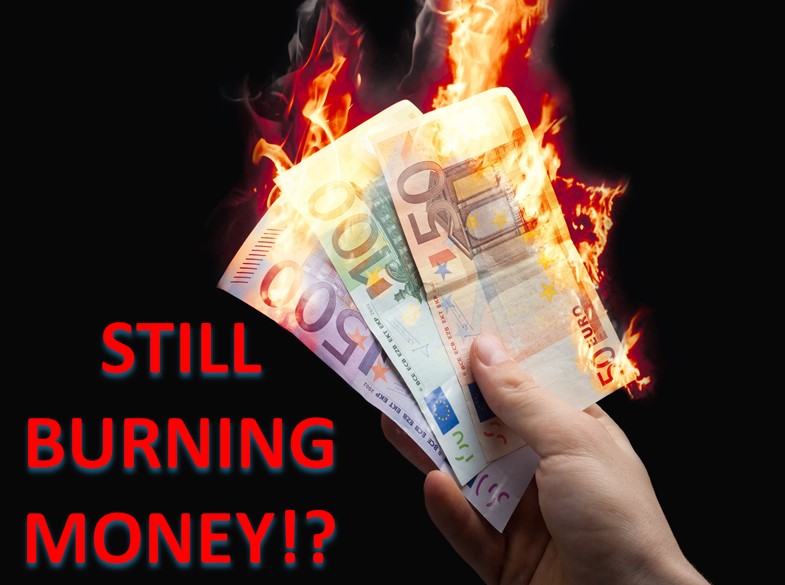 In the logistic chain of LNG there are many steps to be taken. From liquefaction to the tanks from tanks to the LNG carrier from carrier to the LNG receiving terminal and so on. Until the LNG finds its way to the user and it is being used for heat, propulsion or other applications.

At every step Boil Off Gas is generated by heat in-leak in the infrastructure. Especially the transport through pipelines is critical. A relatively large surface creates a large heat in-leak in the value chain.

This heat in-leak leads to subsequent losses of LNG in NG. As long as there is a user for the NG there is little issue apart from the devaluation of the value of the product. When there is no user the NG has to be re-liquefied or stored under pressure. Both require additional installations which add costs on investment, maintenance and power consumption.

To minimize these costs, the generation of BOG has to be minimized. This means that the heat in-leak has to be minimized. Minimizing the heat in-leak means maximizing the insulation of the infrastructure, hence the pipelines. Mechanical insulation does an ok job but Vacuum insulation is providing an insulation value which at a minimum 10 x better than any type of mechanical insulation (e.g. PIR, Glasfoam, Rockwhool). An easy comparison is the thermal flask. If you want to enjoy your freshly morning brewed coffee in the afternoon, a thermal flask is the solution.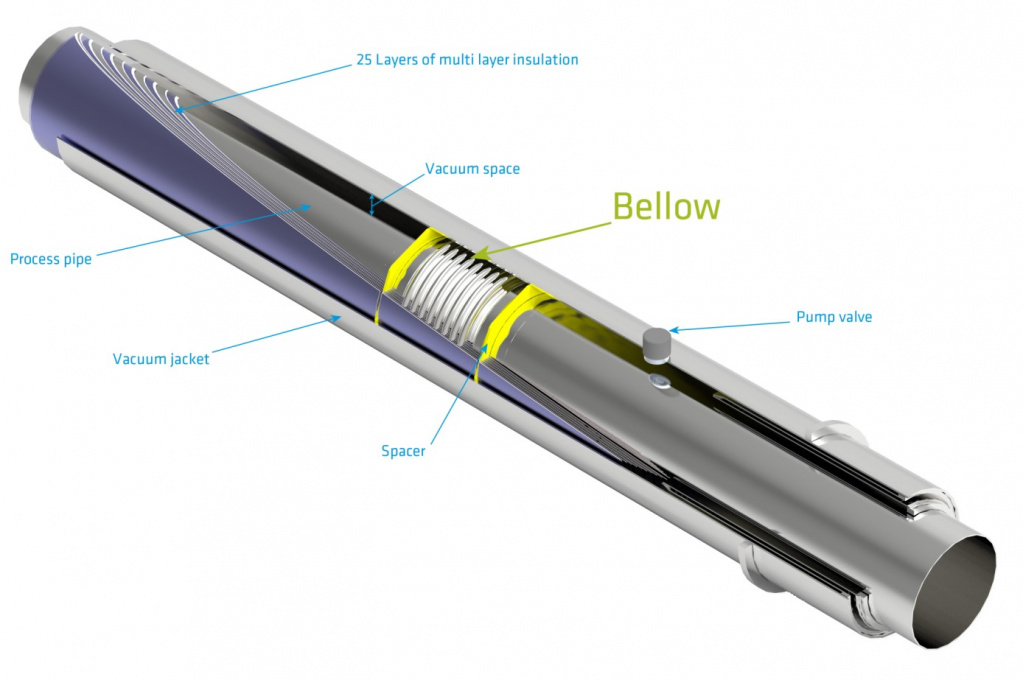 Same counts for LNG. You want to keep it "cold" until the point of usage. Vacuum Insulation is the better solution. A vacuum insulated pipeline blocks all three roads of heat transfer to the maximum.

Conductions is minimized by minimized contact between the process line and the jacket line. Conduction is brought to near zero by creating a vacuum in the molecular flow area. The radiation is blocked by 99% due the use of MLI, Multi-Layer Insulation. This resulting in a superior insulated pipeline.

In the Air Gas industry vacuum insulation has therefore been the standard for the Air Separation Units (liquefaction plants) for more than 4 decades. In the LNG industry the use of vacuum insulation has been growing for a decade. Not for nothing in projects as the Lysekil LNG Terminal in Sweden it was chosen to use 12" vacuum insulated pipelines to transfer the LNG from the Jetty to the tank 1 km away.

Next to the superior insulation value the use of vacuum insulated pipelines for LNG transfer has other advantages:

Pre-fabricated spools:

Short installation time

Constant high quality

Ideal planning
The pre-fabricated spool system when compared to mechanical insulation even provides an equal or even lower CAPEX for the total line assembly including supporting.

All stainless steel construction:

Durable in harsh conditions

Minimal maintenance

No corrosion under insulation

The extremely low BOG generation is already proving the lowest OPEX. Adding the above stated arguments the OPEX is even more economic.

Clearly the use of vacuum insulated pipelines provides the best TCO (total cost of ownership) for LNG infrastructures.

For more information:

Contact person: Erik Admiraal, International Account Manager, Business Development LNG
Tel.: +31 6 46741703
Email: ea@demaco.nl
Website: https://www.demaco.nl/
Additional options for you:
find out more about International LNG Congress at lngcongress.com
request marketing materials here

share the article in your social network using the buttons below