Among the speakers
---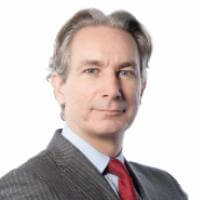 Patrick Dugas
Head of LNG Trading
Total Gas & Power Ltd.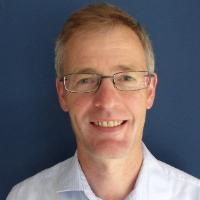 Martin Mayer
Director of LNG Technology
McDermott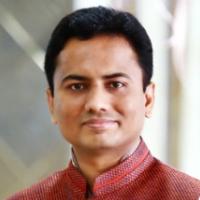 Govindaraj Naralasetti
Development Manager
Singapore LNG Corporation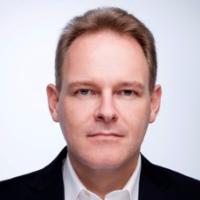 Bernhard Pürzer
Director Global LNG
ILF Consulting Engineers
Giuseppe Bernardelli
LNG & Power Business Development Director Flow Europe
Emerson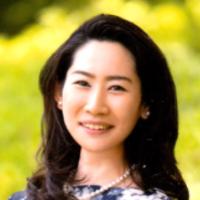 Naoko Kato
Deputy Director for Oil and Gas Division
Ministry of Economy, Trade and Industry (METI)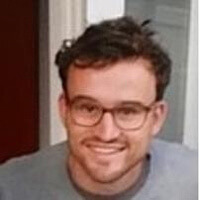 Rob Stassen
Business Development Manager
Shell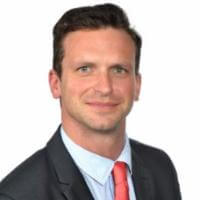 Nicolas Duhamel
Chief Commercial Officer
Sofregaz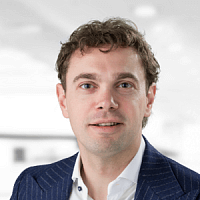 Jolon van der Schuit
CEO
Rolande B.V.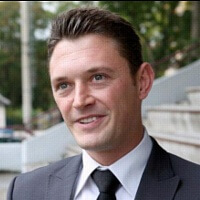 Philippe Heisch
Global Sales Manager LNG Distribution Systems
Cryostar SAS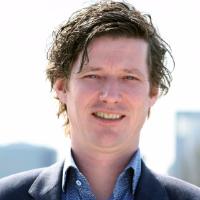 Michael Schaap
Commerical Director Marine
Titan LNG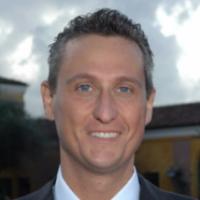 Carlo Peschechera
Commercial Manager Europe
Techint Engineering & Construction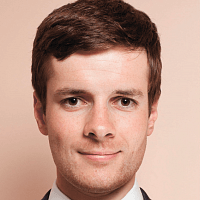 Guillaume Gelin
Head of Product Development
GTT (GAZTRANSPORT ET TECHNIGAZ)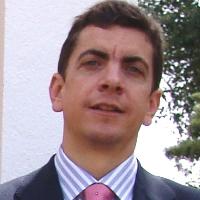 Jose María Ruíz Anton
Head of LNG Bunkering development
Gas Natural Fenosa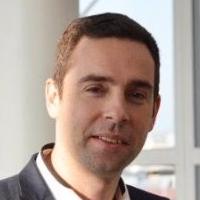 Frédéric Legrand
Project Manager for LNG Shipping and Small-Scale LNG
Engie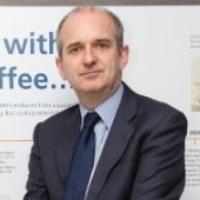 Rob Tustin
Technical Consultant New Construction
Lloyd's register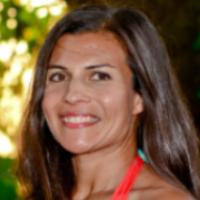 Melania Charles
Director Sales and Marketing
Cosmodyne, LLC
Yves Bui
LNG project Director
MSC Cruise Management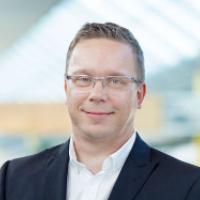 Jani Hautaluoma
Director, Process Automation
Valmet Automation Inc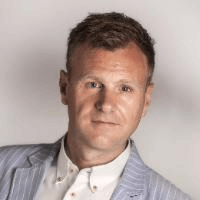 Marcel Ruesnik
EMEA Leader Products & Solutions Specifying
The Viking Corporation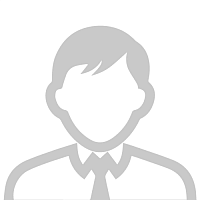 Aart Pruysen
Approval Director Europe
Emerson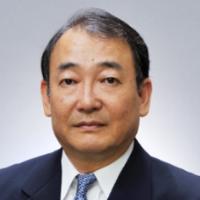 Akira Miyamoto
Executive Researcher
Osaka Gas Co., Ltd.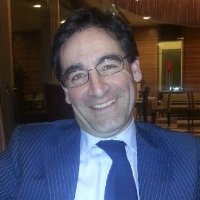 Alessandro Fino
Managing Director
OLT Offshore LNG Toscana SPA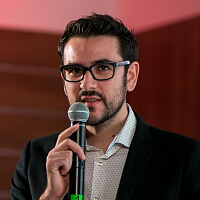 Andrea Condotta
Marketing & Innovation Manager
Codognotto Italia S.p.A.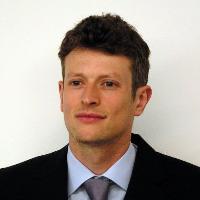 Arnfried Lemp
Head of Department
Rambøll Danmark A/S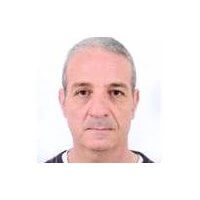 Aziz Zehachi
LNG Engineer
Sonatrach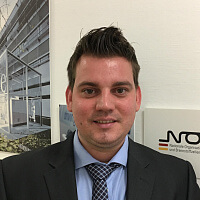 Christopher Stanik
Programme Manager Mobility and Fuel Strategy / Project Manager Gas-Fuelled Ships
NOW National Organisation Hydrogen and Fuel Cell Technology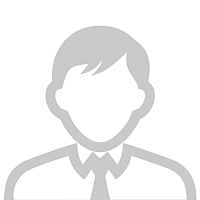 Dominic Scholfield
General Manager
Containerships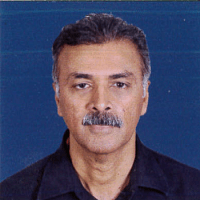 Gunaseharan R Ganapathy
Director LNG & Offshore Division
MOL (Europe Africa) Ltd, London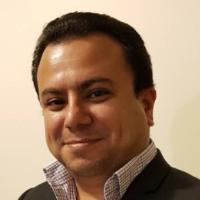 Hani William
Sales & Marketing Manager
Trelleborg Marine Systems, Melbourne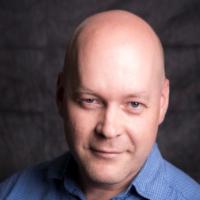 Jan Kurel
LNG System Sales Manager
Chart Ferox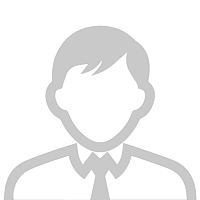 Mario Männlein
Vice President - Product Expert Natural Power Vehicles
Iveco Magirus AG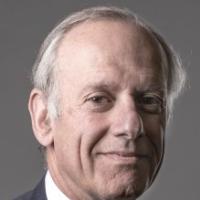 Patrick Mocatta
Chairman
Gasrec Limited
Roger Göthberg
Managing Director
MAN Diesel & Turbo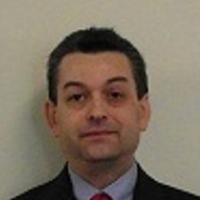 Sergio Aquenza
Head of Process Engineering
Techint Engineering & Construction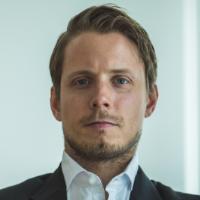 Stian Magnusson
R&D Manager
Connect LNG AS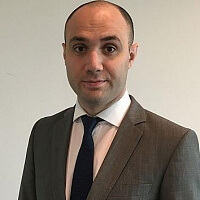 Taimuraz Badtiev
Head of LNG Supply and Trading
EnBW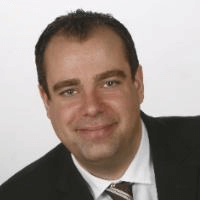 Tobias Puklavec
Sales Manager
TGE Gas Engineering GmbH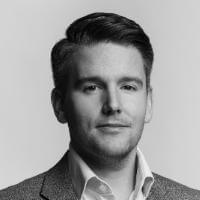 Tom Haylock
Business Development and Marketing Manager
Aragon AS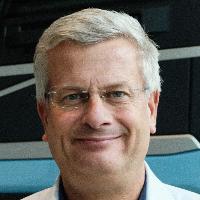 Tomas Thuresson
Long Haul Segment Manager
Volvo Trucks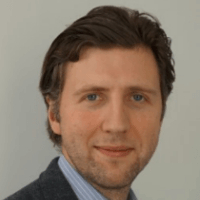 Vitalijus Trakšelis
Project Manager
AB Klaipedos nafta
"That's been a phenomenal experience. The speakers gave us the opportunity to have some meaningful discussions around the topics related to the implementation of small-scale LNG and LNG as a fuel."

Karrie Trauth, Technical Shipping Manager for LNG Marine Fuel Projects at Shell Shipping
"I think the Congress is great. You've got a very diverse mix of attendees. Clearly, people are interested in LNG side. I think it's a really good range of attendees..."
Damon Hill , Commercial Development Vice President Business Development, Capital Projects & Asset Management at Amec Foster Wheeler
"I enjoyed the environment, how it's putting the close atmosphere, so everyone can have more communication than at the other conferences of such type. In addition, I like how easily I can find people and find my potential customers..."
Jake He, Associate General Manager, International marketing manager at AOK Heater
"I would like to thank the organizers of the Congress for inviting me to talk about the LNG and innovations in the LNG carriers. And I wish we'll have a lot of networking, new contracts and new discussions..."
Carlos Guerrero, Business Development Manager - Oil Tankers & Gas Carriers at Bureau Veritas
"The Congress has been great. We have been excited about the variety of participants. It's been a nice mix of people from the different verticals: an upstream and a downstream side of the LNG business..."
Aaron Bridges, VP sales and marketing at Chart Europe
"I need to show my appreciation to the Organizing Team for the work that has been done. Emerson has started to work in LNG market 60 years ago and we are always in the front of the technology and we would like to keep and reinforce this to give our customers the best solutions for a cleaner world."
Giuseppe Bernardelli, LNG & Power Business Development Director Flow Europe at Emerson
"The difference between this conference and other events is that LNG Congress deals with very particular matters. We have LNG suppliers, governmental bodies and special equipment representatives connected to the implementation of LNG: equipment, safety valves, training. You are covering all the issues related to the implementation of LNG."
Mercedes de Juan, Technical manager at Fundación Valenciaport
"For me it is impressive and I have seen great organization with lots of people from everywhere. I think choosing Germany as the venue is a good choice. Germany is like a brother of Europe that has to be grown in LNG sphere. Also, Hamburg is the best option: near the port, near the sea where LNG is to grow up in the next years."
Marc Andreu Llauet, General Manager at Furuise Europe Company Sl.
"The topics were quite interesting. We saw all the major speakers. I like the fact that it's an international presence: we saw people from Japan, people from the US, Africa and it is quite good..."
Paul Ocholla , Commercial Development Officer at Grain LNG
"The atmosphere of the event was very productive. A large number of international specialists in different subject areas were present on the event. and I'm looking forward to cooperating with you in the future."
Alexey Mozgovoy, Technical Sales Support at EnviTec Anlagenbau
"The Congress impressed me a lot. I was very interested in the topicsand the presentations.
Thank you!"
Ryuta Kitamura, Assistant General Manager at JOGMEC
"The content of the event looks very interesting and full of variety from Small-Scale to Large-Scale LNG as well as some technical details on the hardware point of view. "
Shailendra Mohite, Sr. Engineer-Stakeholder Management at Kuwait Petroleum International
"It has been a privilege to come and speak. For me it was a tremendous opportunity. I'm going to take home about five to ten very fruitful connections, that I will interact with in my future business career..."
Andre Mullan, Director at Luxar
"I'm very pleased with the organization. Speakers and topics have been perfect and showed the advance of the industry into the future. My сongratulations to the organizers - this has been great..."
Diego Goldin, Executive Director at NGV Global
"We really enjoyed the Congress. The thing we liked the best was the wide range of the people you've got here: lots of people from shipping, bunkering, engineering and suppliers. And we were glad to be a part of
that.."

Richard Drake, Head of Business Development at OSL Consulting
"The Congress was well organized, I appreciate the support very much .The audit for presentations was very fruitful for me and I will participate next time. Many thanks!"
Giovanni Mario Bardoni, CEO at Ses-Enser Engineering
"I would like to thank BGS Group. It's been a tremendous conference. Very well organized panel of speakers and experts in their fields. It's remarkable in the terms of content you've put together. Networking
opportunities are also viable..."
Langtry Meyer, COO at Texas LNG
"For me it was the first time to join such a small-scale Congress. I found it quite interesting to see all the information from different sources and it is a consolidation of expectations to the market."
Markus Ecker, Director Engineering at TGE Gas Engineering GmbH
"For me it was a pleasure to meet the people I already know. Then, it was very useful because with one trip I had 4 meetings with people from different parts of Europe. My expectation was to know more about the German market in particular. and currently many things are more clear and I found potential clients."
Diego Pegorari, LNG - Industrial & Automotive - Sales Manager at Vanzetti Engineering S.r.l
DAY 2
SESSION 3. MARINE ENGINEERING. PROPULSION TECHNOLOGIES FOR LNG-POWERED SHIPS
| | |
| --- | --- |
| | Cost benifits and Environmental issues of LNG engines |
| | |
| --- | --- |
| | Propulsion Trends in LNG Carriers |
| | |
| --- | --- |
| | Technical challenges in FSRU projects |
| | |
| --- | --- |
| | Cargo handling, LNG containment technologies |
SESSION 3. PRICING AND TRADING
Part 1
| | |
| --- | --- |
| | LNG Pricing Outlook from different LNG regions |
| | |
| --- | --- |
| | Maintaining Supply and Demand Balance |
SESSION 5. LNG USAGE AS A FUEL. ROAD TRANSPORTATION
PART 2
| | |
| --- | --- |
| | European Terminals Infrastructure developments |
| | |
| --- | --- |
| | New trends and opportunities in LNG Shipping markets |
SESSION 4. PRICING AND TRADING
Part 2
| | |
| --- | --- |
| | ROI challenges and opportunities |
| | |
| --- | --- |
| | Spot markets for Small- and Large Scale LNG development |
FORMATS
---
Exhibition stand
Focus exhibition area has a limited number of exhibition stands; as a result each segment will be presented by one or two companies. This helps the exhibitors stand out among the others and gives them the opportunity to find new connections for further collaboration. The exhibition stand is printed and installed by the organizers. The participants need only to create the draft, come to the Congress and get the benefit of the participation.
Delegate packages
International LNG Congress is a closed-door environment event with a limited number of participants. The delegate participation provides the companies with the opportunities to listen to the leading companies' key specialists reports and to take part in the discussions after the presentations. During the coffee breaks the delegates exchange the contacts and share the experience with other participants.

Sponsorship opportunities
To get the maximum benefit from the Congress, companies participate as sponsors. The organizing team creates the most comfortable atmosphere for the negotiations providing sponsors with VIP-meetings and marketing promotion before, during and after the Congress. The companies invest not only in the "sponsor status" but in the future projects and collaboration with new clients.

Gala-dinner
The closing event on the second day of the Congress. Here the companies can talk to their potential clients in an informal atmosphere with live music, delicious courses and house wines. During the evening the participants usually get new contacts for long-term cooperation.

3 simple steps to meet your client at the event!
---
SPONSORS & PARTNERS
---
Sponsors
Media Partners
Sponsors 2017